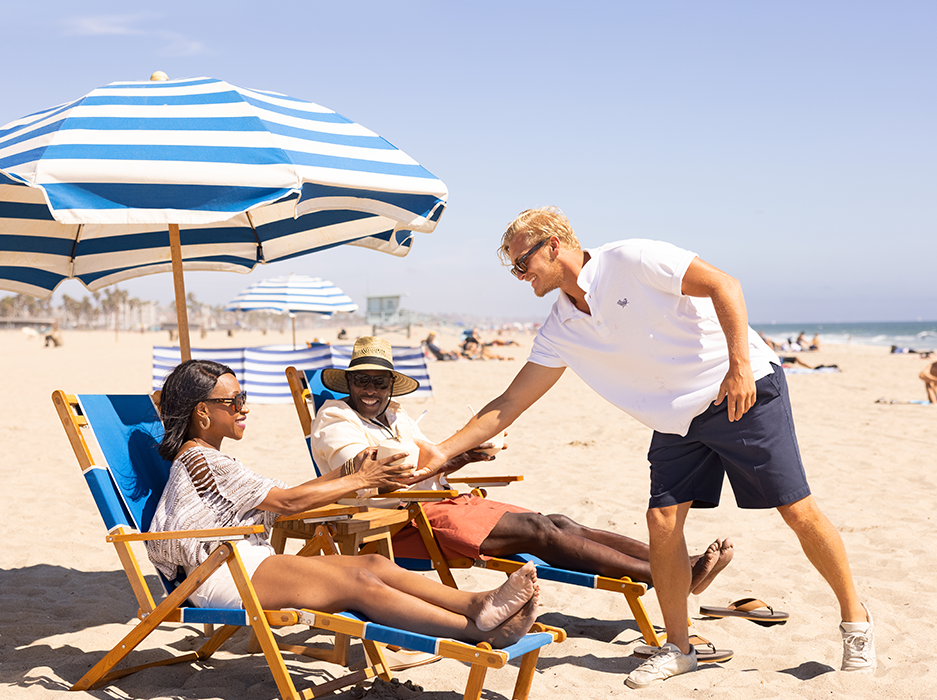 "I Am" Your Destination
Let us help you develop your own "I Am" program to educate and enlighten businesses and employees that live and work in your destination.
READY FOR MORE INFORMATION?
Mo McElroy
National Sales Director
I Am Your Destination
2427 Main Street
Santa Monica, CA 90405
Phone: 707-490-5079
Email: mo@iamyourdestination.com
What is "I Am Your Destination" & What Benefits does it Offer?
A customizable, interactive training program designed for the hospitality and tourism industry.

Provides destination familiarization with your brand message points directly to visitor serving employees including key stakeholders, frontline hospitality employees and volunteers.

Further positions your DMO as "the" tourism information source on your destination's brand.

Engages all levels of community from safety personnel, civic leaders, education, businesses and non-profits.

Creates "tourism advocates" who are empowered with destination information.

Develops ongoing synergy and communication with program graduates.

Proven format and training modules created for DMOs by a DMO, and is available as a classroom only, digital only, or combined classroom / digital format.
Easy to adapt to each city or county, cost-effective, and includes set-up consultation and support.
Recent "I Am Your Destination" Participants
Nearly 2,500 of Santa Monica's hospitality employees are trained on the destination's brand. Join other "I Am" destinations, including:
Macon-Bibb County CVB

Visit Oakland

Visit Newport Beach

Visit West Hollywood

Greater Ontario CVB

Visit Santa Barbara

Fargo-Moorhead CVB

Visit Tri-Valley

Hear from Destinations Using "I Am Your Destination"
"We always knew our local hospitality teams were the best ambassadors for the Tri-Valley. Thanks to the I Am program, we've been able to train and entertain our guest front-liners, getting them onboard with our mission to bring back visitors to the Tri-Valley again and again."
– Robin Fahr, Director of Marketing & Communications, Visit Tri-Valley
"The I Am Santa Monica program proved to be a valuable tool for all of my staff. Those who have lived and worked in this city for years came out of the workshop having learned something new about this great city and how to better assist our visitors."
– Timothy Jackman, Retired Chief, Santa Monica Police Department
"The I Am West Hollywood ambassador program teaches West Hollywood business owners and their employees about West Hollywood and all that it has to offer. Since its launch in September 2014, I Am West Hollywood has trained almost 200 ambassadors, giving them tools that they can use to better educate visitors about West Hollywood and represent the city in their work and personal life. I am very proud to be a part of this amazing and thriving program."
– Erin Hennessay, Marketing Manager, Visit West Hollywood