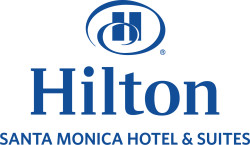 Hilton Santa Monica Hotel & Suites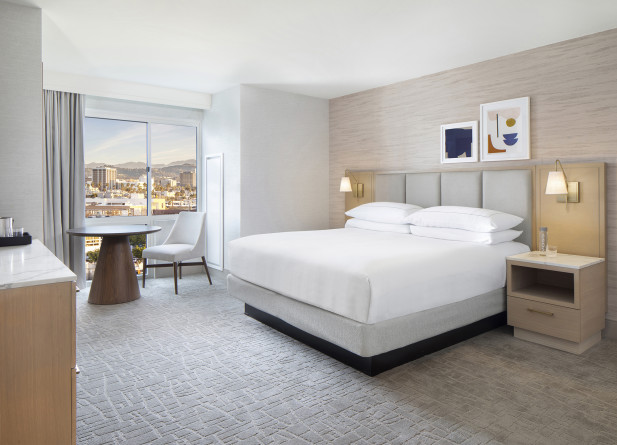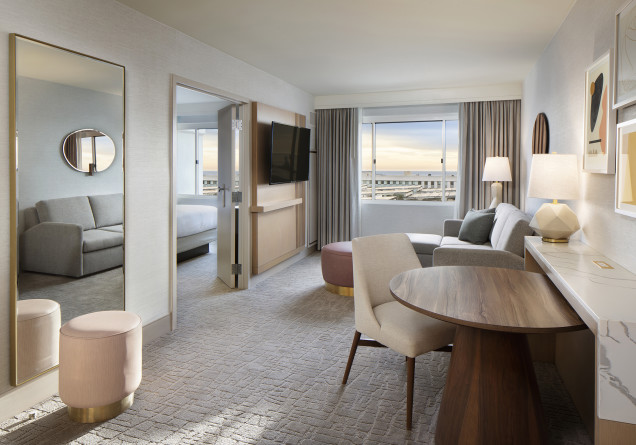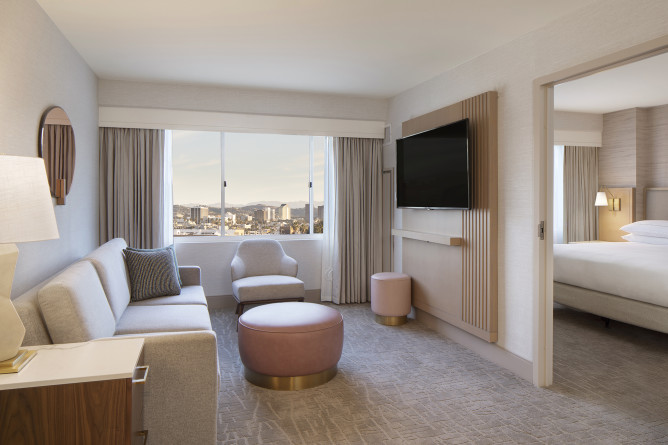 Situated in the heart of Santa Monica, just a short walk from the pier and a few blocks from the ocean, the Hilton Santa Monica Hotel & Suites brings a fresh new aesthetic and chic destination to the world-famous beach city known for its perfect balance of seaside charm and coastal sophistication. Santa Monica's newest lifestyle hotel features the greatest number of suites – and the most spacious – of any hotel in the area.
The Hilton Santa Monica Hotel & Suites is aptly located in the epicenter of the coastal city, just a short walk from the beach, iconic Santa Monica pier, and the popular shops and dining destinations dotting the 3rd Street Promenade. Los Angeles International Airport (LAX) is 11 miles away and the hotel is 0.2 miles away from a Metro Train Station that will take visitors to downtown Los Angeles.
Boasting 286 freshly appointed guest rooms, 211 of them suites, the property offers more suites than any other hotel in the area. All rooms and suites are spacious and feature a serene color palette, flexible layout, and bright bathrooms. Modular furniture such as a large, round focal table that transforms from a dining table to an impromptu workstation, enables guests to optimize their room, easily catering to a variety of needs.
Guest rooms feature Doubles and King configurations with Pacific Ocean views or city views framed by the Santa Monica mountains.
Suites offer guests seven unique layouts with signature floor plans and views. The King Suite expands into 520 square feet with a separate living area, offering its guests panoramic city views, while the King Balcony Suite features a separate living area and a private balcony with partial ocean views where guests can take in the sea breeze from the comfort of their suite.
Highlights
Green Business

Pool

Valet
Hotel Features
Family-Friendly
Room Service
Fitness Room
Business Center
Concierge
Bar/Lounge
Restaurant
Valet Parking
Take Out
Breakfast
Highlights
Green Business

Pool

Valet
Hotel Features
Family-Friendly
Room Service
Fitness Room
Business Center
Concierge
Bar/Lounge
Restaurant
Valet Parking
Take Out
Breakfast
Great stay. Easy check in. Delicious breakfast. Room was nice and roomy with a bed for each of my daughters! No fighting. I like the Crabtree and Evelyn... Full Review
We stayed for 10 nights at the end of September. Since we last stayed (in October 2019) the hotel has been renovated. The suites have been updated and are brighter and lighter then before. Our... Full Review

Wonderful location, service, and breakfast. Great coastal feel/decor. Some hotel noise and age but they make an effort to maintain room quality. Great value option for nice hotel on westside LA... Full Review

Great location and service. Certainly not luxury. Staff were lovely. Views are not good. We had a 1 bedroom suite that faced the ocean but thete was a big parking garage right in front of it so... Full Review