This event has expired. Please visit the
Events Calendar
for current listings.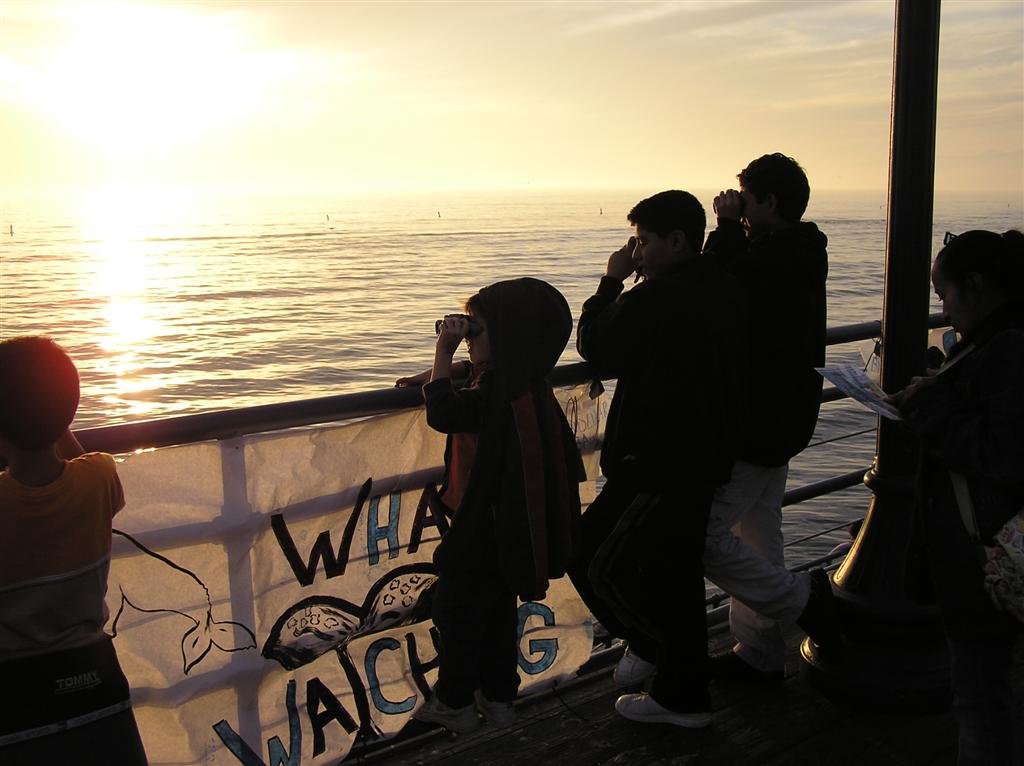 Whale of a Weekend
Starts:

February 10, 2018, 12:30 pm

Ends:

February 11th, 5:00 PM
Just like the migrating Pacific gray whales, Whale of a Weekend returns to the Santa Monica Pier Aquarium February 10-11, 2018.
Aquarium visitors can feel the heft of a whale rib, check out bristly baleen, and try on a layer of (simulated) whale blubber for warmth. Kids of all ages can have their faces painted and make a whale visor to take home. Learn more interesting facts about these gentle giants at the Aquarium through story time, audio interactives and presentations about the gray whale's migration habits.
Aquarium naturalists will staff a wildlife observation station at the west end of the Santa Monica Pier. Those who stop by are welcome to spy for whales through binoculars and field guides will identify local birds and marine life.
Whale of a Weekend Activities Schedule:
1-4 pm: Wildlife Observation Station (Saturday and Sunday, West End of the Santa Monica Pier)
2:00 pm: Whale of a Tale Story Time (Saturday Only in our Aquarium)
3:30 pm: Shark Feeding and Presentation (Sunday Only in our Aquarium)
This event is free with Aquarium Admission*
*Admission: $5.00
Children 12 & under: Free
Heal the Bay members: Free
Please check back for event updates!