This event has expired. Please visit the
Events Calendar
for current listings.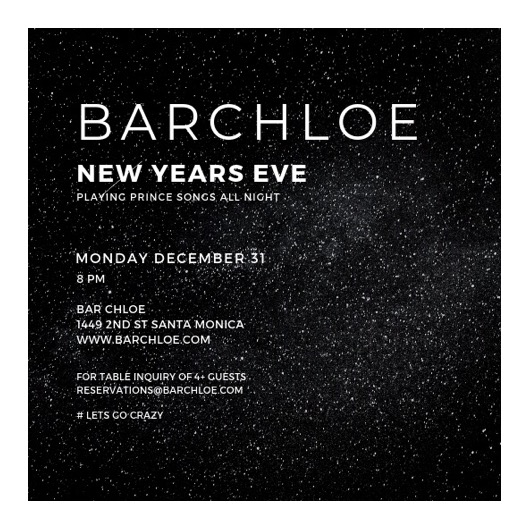 NEW YEARS EVE AT BAR CHLOE
Starts:

December 31, 2018, 8:00 pm
NEW YEARS EVE AT BAR CHLOE
PLAYING PRINCE ALL NIGHT LONG!
serving all the great classic + specialty cocktails
8 P.M.
1449 2nd Street Santa Monica
To reserve a Table for 4 $300 / for 6 $450 / for 10 $750
includes champagne or drinks and lite snacks.
A 10.25% CA Sales Tax plus a 20% Gratuity will be added to the final bill
for more details and more info. please email reservations@barchloe.com
open for walk-ins.