This event has expired. Please visit the
Events Calendar
for current listings.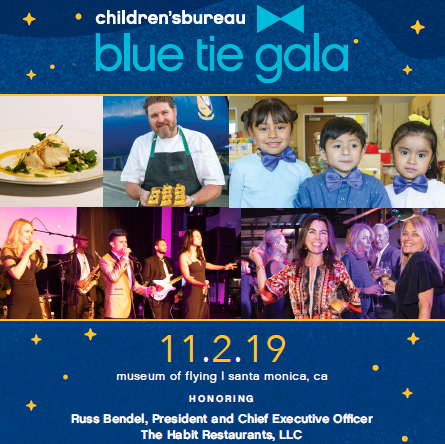 Children's Bureau Blue Tie Gala
Starts:

November 2, 2019, 6:00 pm

Ends:

10:00 PM
Neighborhood:
Mid-City
3100 Airport Ave, Santa Monica, California 90405
Help dreams take flight | Book your First-Class ticket to an unforgettable night.
Children's Bureau's Blue Tie Gala is a celebration of children and the importance of family and community to their future success. This inspired evening will feature a formal multi-course dinner prepared by acclaimed chefs and paired with world-class wines, an auction like no other, entertainment, dancing and more.
WHY BLUE? It's the national color that represents child abuse prevention.