Economic Value of Tourism
Tourism Talks – What Was Your First Visit?
Tell us about your first visit to Santa Monica – When was it? What drew you here? What made you decide to move here? And if you were lucky enough to be born in Santa Monica, share your story as to where you take visiting friends and family. What's your favorite thing to see and do? Please share your first visit story by completing a short form for a chance to be featured in one of Santa Monica Travel & Tourism's "Tourism Talks" columns in the Santa Monica Daily Press!
Visitor Profile and Economic Impact Studies
Santa Monica Travel & Tourism has been conducting visitor profile and economic impact studies since 1983. This research is meant to assess the economic value that tourism affords Santa Monica as a destination city.
It's no secret that tourism is a key component of a sustainable economy in Santa Monica. Thousands of our jobs and our schools, parks, libraries, police and fire are all supported by revenue from tourism.

2016 Tourism by the Numbers
8.4 million visitors came to Santa Monica.
3.9 million visitors came to Santa Monica from outside of the United States.
1.87 billion dollars generated by tourism to our local economy.
13,300 jobs supported by tourism in Santa Monica.
81% of hotel visitors did not use a car once they arrived in Santa Monica.
Download a complimentary 2016 Economic Impacts of Tourism in Santa Monica Summary Report. A full report is also available for a cost of $350 upon request.
SMTT Board Member Spotlight: RoseMary Regalbuto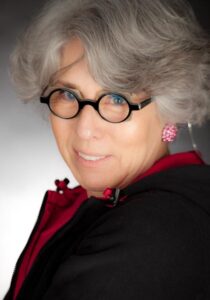 Santa Monica Travel & Tourism (SMTT) is led by an 11-member Board of Directors, each deeply committed to our community who provide a unique perspective and high level of personal investment to local causes. Board member/Santa Monica resident RoseMary Regalbuto is no exception. Regalbuto served as Meals on Wheels West president/CEO for almost three decades before retiring in 2013. Read more.