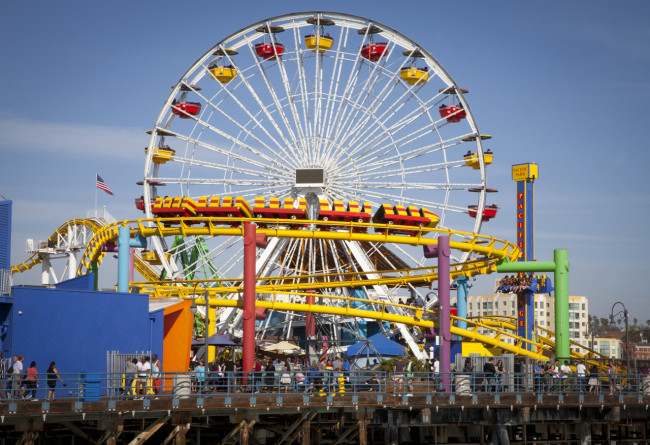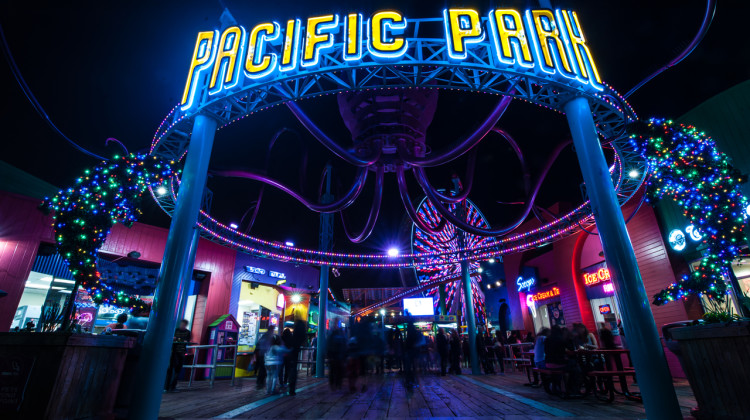 Pacific Park
Neighborhood:
Pier/Ocean Ave
380 Santa Monica Pier, Santa Monica, CA 90401-3128
Located on the world famous Santa Monica Pier, Pacific Park® is the family place to play! It's the West Coast's only amusement park located on a pier. Millions of visitors each year enjoy all the rides, games and fun you'd expect from one of Southern California's Leading attractions. Pacific Park® has it all... a dozen rides, midway games, ocean front specialty food outlets and seaside shopping.
Connect With Pacific Park
American Express
Discover
Master Card
Visa
Free Admission
Cash
Check
Family-Friendly
Meeting Facilities A/V Available
Hours Open - Monday: Varies
Hours Open - Tuesday: Varies
Hours Open - Wednesday: Varies
Hours Open - Thursday: Varies
Hours Open - Friday: Varies
Hours Open - Saturday: 11:00am-12:00am
Hours Open - Sunday: 11:00am-9:00pm
Parking Available: Paid
Restaurant Capacity (Seated): 700
Restaurant Capacity (Standing): 700
Located on historic Santa Monica Pier, Pacific Park is a two-acre family amusement park with 12 rides (including the Pacific Wheel, the world's first solarpowered Ferris wheel), and 20 midway games. A popular filming location for movies and television, the park has hosted upscale events for major corporations and organizations including Special Olympics and Microsoft. It's a perfect space to create whatever beach event you imagine.
Largest Room: 3400.00
Total Square Feet: 90000.00
Reception Capacity: 300
Theater Capacity: 300
Banquet Capacity: 300
Amazing place for kids!!!! -great kids ride! Prices are not to bad as well, under 7 is $17.95 And 8 and over is $$32.95 For all day! One ride tix for... Full Review
Nice friendly staff, very low tech rides (nothing wrong with that). We had this as part of a Go Card and whilst it's probably better for small children for us it was a distraction for a couple of... Full Review

This park is suitable only for kids. It has a few children entertainment games, where the kids can have fun. Full Review

We are used to Boardwalk Rides. The kids enjoyed the coaster, scrambler, shark frenzy. If I was here as an adult, I would skip it. As adults, we were happy to see the Merry Go Round/Carousel... Full Review