Economic Value of Tourism
Travel & Tourism Summit
JOIN US: MAY 12, 2017
Please join us for our 8th annual Travel & Tourism Summit with our gracious hosts Loews Santa Monica Beach Hotel beginning at 8:00am on Friday, May 12, 2017!
Here's a sneak peek of what to expect:
Panel: Experts Share What's Next for our Economy and the Travel Industry
Panel: LA's Destination Leaders Talk Strategy Shifts
What's Next for Santa Monica? Santa Monica Mayor Ted Winterer, Assistant City Manager Elaine Polachek and SMTT Chairman Raphael Lunetta
Visit California President & CEO Caroline Beteta
Thelma Parks Tourism Spirit Award (to nominate your employee, click here)
For more information and to RSVP, click here.
SMTT Board Member Spotlight: RoseMary Regalbuto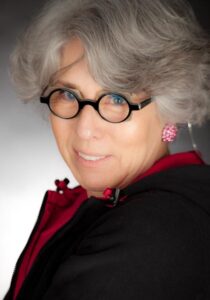 Santa Monica Travel & Tourism (SMTT) is led by an 11-member Board of Directors, each deeply committed to our community who provide a unique perspective and high level of personal investment to local causes. Board member/Santa Monica resident RoseMary Regalbuto is no exception. Regalbuto served as Meals on Wheels West president/CEO for almost three decades before retiring in 2013. Read more.
Visitor Profile and Economic Impact Studies
Santa Monica Travel & Tourism has been conducting visitor profile and economic impact studies since 1983. This research is meant to assess the economic value that tourism affords Santa Monica as a destination city.
It's no secret that tourism is a key component of a sustainable economy in Santa Monica. Thousands of our jobs and our schools, parks, libraries, police and fire are all supported by revenue from tourism.
2015 Tourism by the Numbers
8.3 millions visitors came to Santa Monica.
4 million visitors came to Santa Monica from outside of the United States.
1.84 billion dollars generated by tourism to our local economy.
13,500 jobs supported by tourism in Santa Monica.
76.1% of hotel visitors did not use a car once they arrived in Santa Monica.
Download a complimentary 2015 Economic Impacts of Tourism in Santa Monica Summary Report. A full report is also available for a cost of $350 upon request.
Tourism Taxes – How Does the City Benefit?
Transient occupancy tax (TOT) from our hotels generated $46.7 million into the City of Santa Monica's general fund in 2015. As well, spending by visitors on retail goods, meals and beverages and other taxable items generated an additional $11.9 million to the City. These taxable tourism expenditures generate the equivalent of an additional $1,220 in annual taxes that each Santa Monica household would have to pay for the same level of services the City of Santa Monica provides to residents.
What does TOT help fund?
Schools
City Services
Parks
Police and Fire
Tourism Talks – Partner Stories
Santa Monica Travel & Tourism has launched a monthly column in the Santa Monica Daily Press that will highlight the good news in our hospitality community emphasizing the benefits that tourism brings to Santa Monica.
Tell us your story, we want to share your good news!
How does your business give back to the local community?
Do you have an exceptional employee who loves what they do and makes a difference in the daily lives of visitors?
How about a story of friendship that has continued beyond one visit, a family who has visited your business for generations or the visitor who came and never left?
Perhaps it's just the simple story of how tourism has helped your business thrive over the past decade.
For consideration, please upload your tourism story using the form below.