SMTT Dashboard Update: Australia Market
In 2012, Australia was one of the first countries that Santa Monica Travel & Tourism (SMTT) targeted as part of its international sales and marketing plan. SMTT launched trade, consumer, and public relations campaigns that included sales calls, travel agent/tour operator trainings, trade shows, familiarization tours, marketing campaigns to drive hotel bookings and heighten brand awareness, partner engagements, public relations/media events, creation of a reporting dashboard, and more.
Since then, Australia has become, and remains, Santa Monica's #1 international source market with 12.9% of international visitors coming from Down Under.
Quick Facts:
Since 2012, Santa Monica Travel & Tourism…
Has engaged in a total of over 435 activities, impacting 5,160 participants
Has hosted over 70 Familiarization (FAM) tours, impacting over 420 participants
82% of FAM participants stayed in a Santa Monica hotel
80% were Trade FAMs; 20% Media/PR FAMs
Attended 15 Trade shows including IPW, Luxperience, and Visit CA Expo
Garnered media coverage in about 250 publications with a combined media value of $8.45 million and reaching 58 million people in Australia and New Zealand
Top publication categories are Travel & Leisure, Trade, and News & Politics
Conducted over 350 sales calls, 40 sales trainings, 10 events, 8 partner engagements
Launched 7 campaigns aligning with top Australian brands such as Witchery and Excite Holidays with a combined reach of over 23 million people
97.25% of activities are Trade; 2.75% MICE
Australia is the #2 market for international traffic received to the SMTT website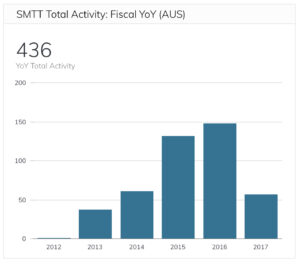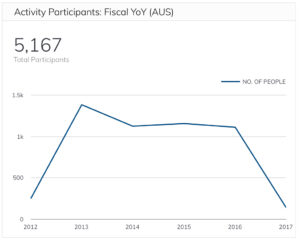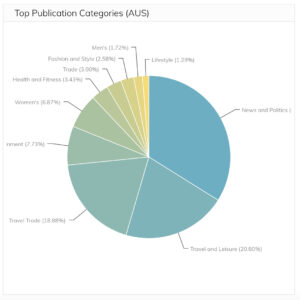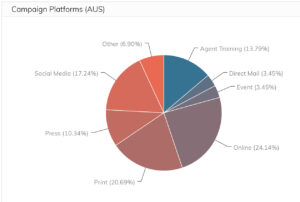 ---
How to Work with SMTT
Want to improve your tourism business? Santa Monica Travel & Tourism can assist to increase your tourism revenues through a number of marketing, advertising (Official Visitors Guide, Official Map) public relations and sales opportunities.
For more information, please find contacts for each department below or visit Santa Monica Travel & Tourism's Business Opportunities page.
Marketing & Interactive:
Kim Sidoriak, Chief Marketing Officer
ksidoriak@santamonica.com
310-319-6263
Public & Community Relations:
Lauren Salisbury, Public Relations Manager
lsalisbury@santamonica.com
310-319-6263
Partnership Opportunities:
Visit santamonica.com/partnership-opportunities for more information