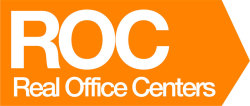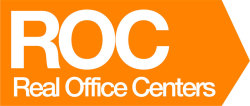 ROC Santa Monica
Neighborhood:
Downtown/3rd St
604 Arizona Ave, Santa Monica, CA 90401
Beyond facilities, we facilitate your capital growth providing a space for innovation, inspiration, and collaboration. With professional support services, educational events and a stimulating environment, ROC is where you and your company will grow.
At ROC you'll find a complete and progressive working environment with professional support for entrepreneurs, innovators and todays leaders. Come engage, exchange and evolve with us….
Our open-source work environment, friendly staff and private receptionist keep business running smoothly.
ROC handles day-to-day operations and facility management so your company can focus on what it does best. Ample parking, event space and elbow bumping opportunities ensure both members and their clients have an enjoyable and productive business experience.
Whether you are hosting a class of 50, a movie screening for 75, a fireside chat for 150 or a roof deck event for 200, ROC can accommodate your requirement.
Centrally located in Silicon Beach, our 3rd floor event space provides up to 6,000 square feet that can be configured into a variety of layouts and is ideal for theater-style events, lectures, hack-a-thons, social mixers and much more.
Your options are boundless at ROC Santa Monica.
We provide you with the space and tools to help you host the perfect meeting or event.
Amenities:
Conference Facilities
Full Kitchen
Café Bar serving Starbucks coffee
Juice Bar (free organic juice on Wednesdays)
Roof Top Deck for Events and Co-working (with wifi)
Guest Reception
High-Speed Internet and Wifi
Events
Sustainable Green Business Environment
Locker Room and Shower
Connect With ROC Santa Monica
American Express
Discover
Master Card
Visa
Check
Meeting Facilities A/V Available
Hours Open - Monday: 8:00am-5:00pm
Hours Open - Tuesday: 8:00am-5:00pm
Hours Open - Wednesday: 8:00am-5:00pm
Hours Open - Thursday: 8:00am-5:00pm
Hours Open - Friday: 8:00am-5:00pm
Hours Open - Saturday: Closed
Hours Open - Sunday: Closed
Parking Available: Paid
Largest Room: 540.00
Theater Capacity: 50
Classroom Capacity: 20