This event has expired. Please visit the
Events Calendar
for current listings.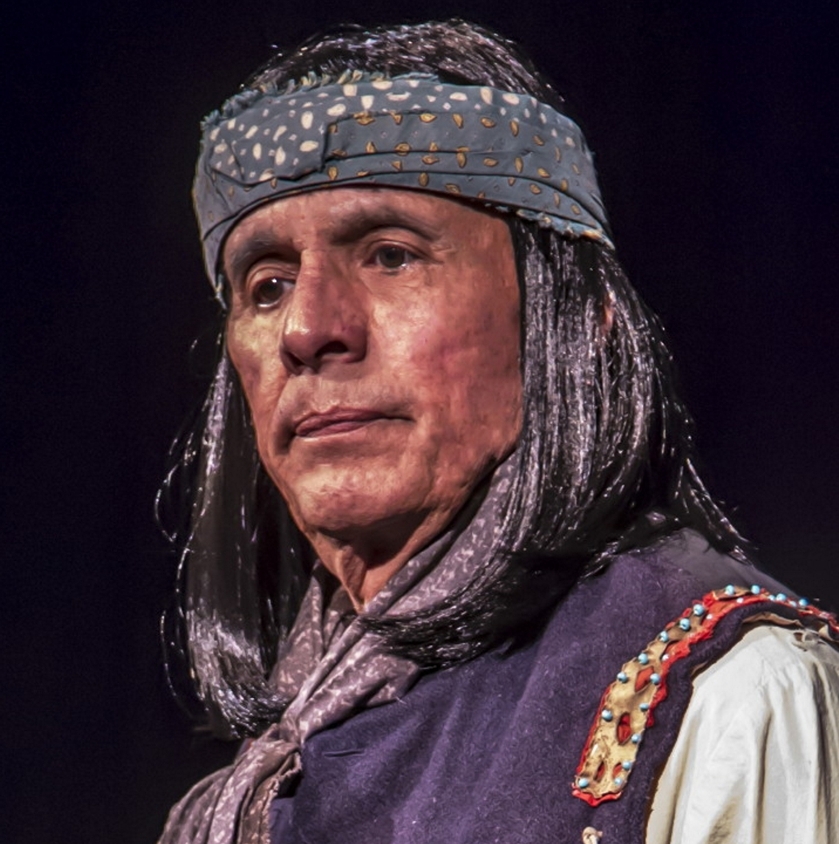 Geronimo: Live on the Reservation, starring Yellowstone's Rudy Ramos
Starts:

April 6, 2019, 2:00 pm

Ends:

3:15 pm
"An amazing one-man performance!...something that young and old should see!" — The Geek Authority.
Santa Monica Playhouse presents the critically acclaimed, seldom told story of Geronimo's life as a POW on the Fort Sill Indian Reservation. Starring veteran performer Rudy Ramos (Yellowstone, Ironsides, The High Chaparral, Dr. Quinn, Medicine Woman: The Movie, The Enforcer, Defiance, Colors), helmed by respected actor/director Steve Railsback (The Visitors – dir. Elia Kazan; Helter Skelter, From Here to Eternity, The X-Files), and written by award-winning novelist Janelle Meraz Hooper (As Brown As I Want: The Indianhead Diaries, Custer and His Naked Ladies), GERONIMO focuses on the resiliency, humor, and genius of the great Apache leader, bringing his final years to life on the stage in a dramatic recounting of a fascinating, largely forgotten chapter in American history, the perfect afternoon event for family members of all ages to share together.
"The white men will never tell the whole story. They control everything that is said about us in the newspapers and books. Even the maps favor the whites. They are dotted with each place we fought the white soldiers. Look closely. You will see: if the soldiers won, it was a battle. If we won, it was a massacre."
"Ramos, who has acted alongside Clint Eastwood and Ryan O'Neal and been directed by Walter Hill, displays a cerebral and emotional depth and understanding of Hooper's writing that give him the ability to interpret the character he plays vividly, fiercely and with great wisdom, humor and feeling," says NoHoArtsDistrict.com, succeeding "because of Hooper's far-reaching grasp of Native American life, Railsback's brilliant eye and Ramos' brave, effortless and intuitive effort." — NoHoArtsDistict.com.
In an interview with Steve Paterson of broadwayworld.com, Ramos says, "The story is about the last 23 years of Geronimo's life when he was a P.O.W. in his own country. I wanted to tell his side of the story. In the play, you will hear how he felt about being pushed out of his home, the many broken promises by the U.S Army, and the heartbreak he felt when the Mexican Army killed his mother, wife and three children, historical facts not known by many. I wanted to give him the voice he never had, the voice he deserves, the voice that has never been heard. He was a great leader. GERONIMO tells the story of a wrong committed against a whole race of people that America would like to forget - something that is still happening today."
March 30, 2019 & April 6, 2019 at The Santa Monica Playhouse