You've arrived in Santa Monica just in time to kick off your Southern California adventure with a sunrise and are searching for a few ways to take in the city's sights and sounds before the hustle and bustle of the day. Well, thanks to these five early morning insider tips, you 'll find yourself entertained well past hotel check-in time.
1. Explore Santa Monica
Start your morning on two wheels at the Santa Monica Bike Center before biking over to the Santa Monica Pier, where you can snap a photo with the 'End of the Road' Route 66 sign and grab a breakfast sandwich at PierBurger.
2. Relax Your Senses
Rise and shine on Ocean Avenue by enjoying panoramic ocean views while walking through Palisades Park before making your way south to Cora's Coffee Shoppe for an al fresco breakfast.
3. Walk in the Park
Start the morning with some family fun at the Tongva Park playground, followed by a walk through the world-famous Third Street Promenade. Don't miss the Downtown Santa Monica Farmers Market Wednesdays and Saturdays.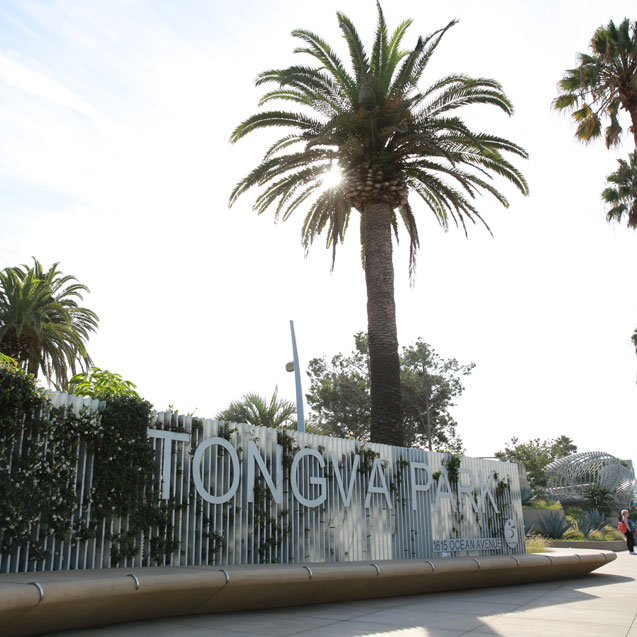 4. Refuel & Recharge
There's no better way to start the day than with a moment of zen in the heart of Downtown Santa Monica at Exhale Spa before refueling with a fresh squeezed juice from Nekter Juice Bar.
5. Grab a Ride
Escape to a more laid-back time on Main Street with a morning coffee and a side of skateboarding history at Dogtown Coffee before swinging by the Santa Monica Visitor Information Center for more information on ways to explore the city by foot, bike and bus.
For more information on early morning activities, please visit one of our Santa Monica Visitor Information Centers or call (800) 544-5319 for more information.